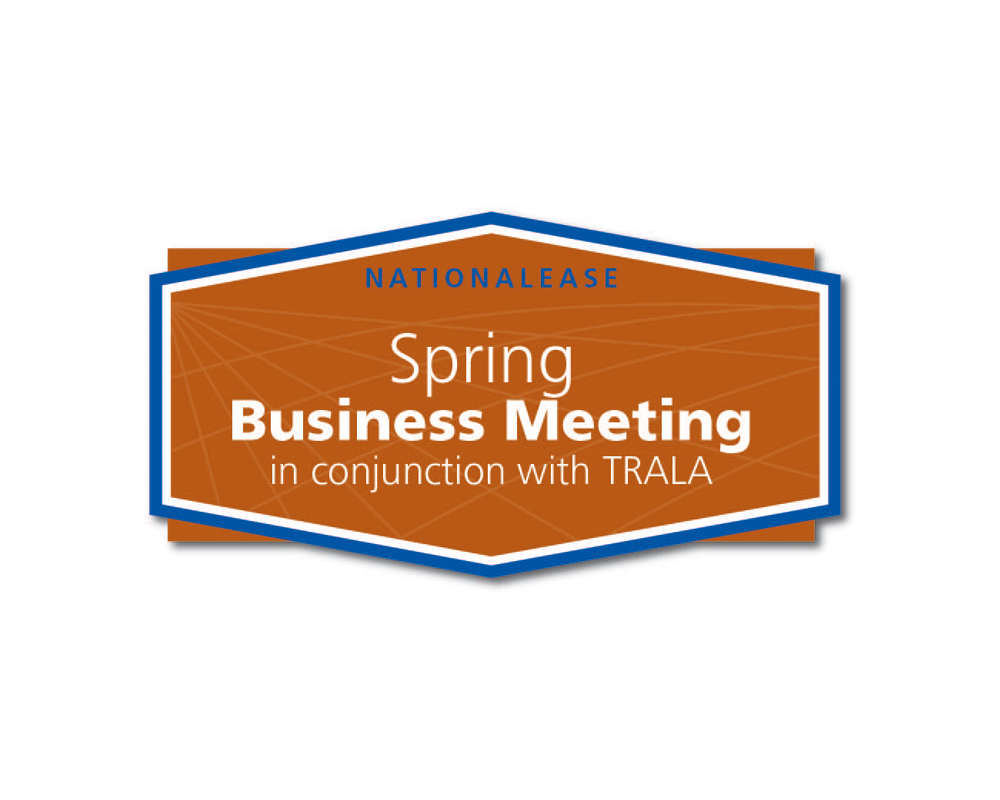 NationaLease held its 2016 Spring Business Meeting in conjunction with TRALA on April 18-19, 2016 at the Fairmont Scottsdale Princess.  The updates and speakers at this year's meeting were focused on tackling the big issues that face the industry and NationaLease members today.
Jane Clark, Vice President of Member Services for NationaLease, welcomed the large group of members and suppliers in attendance and introduced Dean Vicha, President of NationaLease, who kicked off the meeting with remarks centered around the initiatives underway to continue to promote growth of the NationaLease system.  He also introduced the keynote speaker, Nate Sachs, Founder and Owner of Blueprints for Tomorrow.  Nate addressed several of the big "what ifs" that keep business owners awake at night: What if I don't want to do this anymore? What if something happens to me? What if I don't attract, maximize, and retain key people? What if I don't continue to grow my business?  Sachs helped to provide a framework to answer those questions.  The afternoon sessions continued with a breakout addressing current HR legal issues facing the industry, facilitated by Jane Clark, and another breakout led by Joe Puff, Vice President of Truck Technology & Maintenance, on the Right to Repair Act.
Day two began with an Economic Outlook presented by Lee McPheters, Research Professor of Economics, W. P. Carey School of Business, Arizona State University, followed by a session titled, "Threats from All Directions –How can we Stay Safe?"  CJ Wren, President of the Arizona chapter of the Association for Threat Assessment Professionals, shared his thoughts on how to assess our susceptibility to violence and what we can do now to avoid or mitigate any such events in the future.  The afternoon continued with two more breakout sessions:  Joe Gallick, Senior Vice President of Sales for NationaLease, facilitated a discussion on the FASB Lease Accounting Standards, while David Nitzsche, Senior Vice President of Supply Management for NationaLease, and Tom Boyer, Vice President Maintenance for Hogan Truck Leasing, Inc., a NationaLease Member, led a session on choosing a technology partner and the role of technology in maintenance practices.
The 2016 NationaLease Spring Business Meeting concluded that evening with a closing dinner.  The 2017 NationaLease Spring Business Meeting in conjunction with TRALA will take place at the Hyatt Regency Coconut Point in Bonita Springs, FL on April 3-4, 2017.