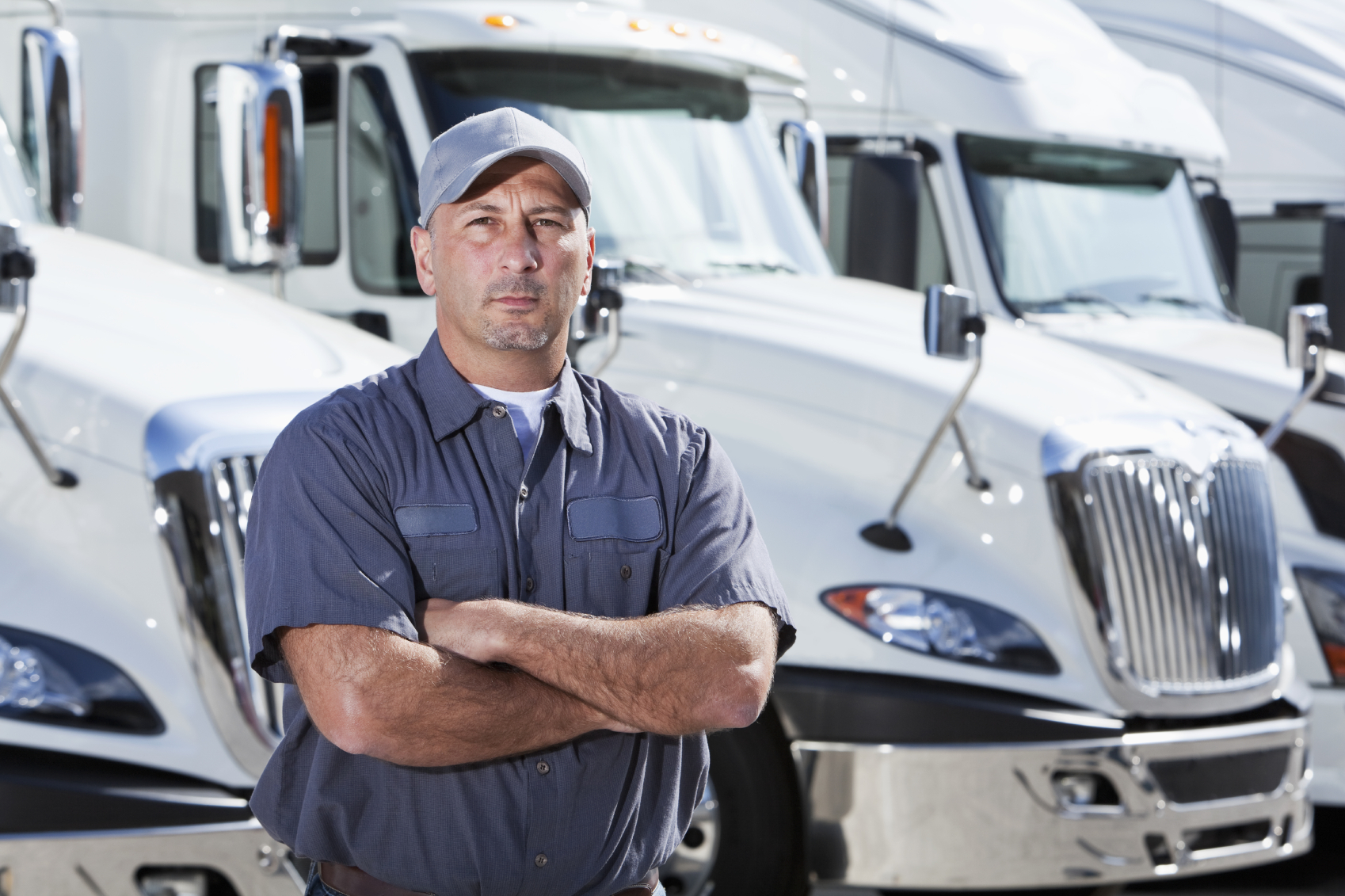 Another article deals with the always troubling issue of driver shortage.
Right before the July 4th holiday, the Detroit Free Press ran an article on the tightening shipping market, and its causes, including the tough winter weather, higher fuel costs, new federal trucking regulations, higher demand for shippers, and, of course, the ever-present problem of driver shortage.
It seems as though every year, this issue is one of the dominant themes within the industry. Even though there are currently approximately 3.2 million drivers, the economy still needs another 30,000, according to the American Trucking Association (ATA).  We know that the new HOS rules have had a deleterious effect on driver productivity, but that's only part of the problem and, in fact, there was a driver shortage long before these rules came into effect. We've posted often about how troublesome this situation is and how nobody seems to find the answers to solving it.
The obstacles are clear: long periods away from home; too much solitude; not enough pay for the hours worked, stress from dealing with horrible traffic conditions; and, the lingering health issues that go along with this. Earlier this year, we posted the stats on these issues: 83% of drivers had one or more of the three health risk factors; hypertension, obesity, or smoking, and 14% have diabetes. These stats are self-reported so it's safe to assume that the reality is even worse.
The alarming fact is that driver turnover is still about 100% and the long-haul driver population is getting older. Here's a scary factoid…only 6% of drivers today are 35 and younger! That does not bode well for the future of the industry.
So what's to be done to stem the tide?
A May FleetOwner article discussed these very issues and their conclusions make sense.
Terminate turnover – Once you hire drivers, keeping them is the big challenge. I talked about this in a March posting, where driver retention was listed as the sixth biggest concern for companies (driver shortage was #3). Companies that have "onboarding" processes for incoming drivers, where those drivers are meant to feel very much an integral part of the company, have a much higher retention rate.
Show me the money – There are definitely drivers for whom money isn't the key issue; however, HireRight, the HR firm conducted a transportation industry survey and, according to their polling data, 51% of drivers responded that they left to make more money. Benefits and perks, plus a pathway to future increases, are also extremely important.
Build a bigger pool – Utilizing industry recruiting sites is an obvious way to find drivers, as is developing relationships with accredited driving schools. But that's not going to get you where you need to be Companies will have to find alternative sources for drivers. The military is a great place to look (I'll be covering that option in the next couple of weeks), and so is your local high school. Create an outreach program that emphasizes that this is a career, not a job.
Don't make promises you can't keep – When you're recruiting drivers, don't paint a "pie in the sky" vision of what working with your company will be like. Be truthful. Let's face it. If you feel that you aren't capable of making an honest portrayal of your company that will attract drivers, why would anyone want to work for you?
Make your drivers partners in their own success – A number of companies are now rewarding drivers for a job well done, whether that be a stellar safety record, on-time delivery, optimizing fuel efficiency, or other factors. Drivers will have a way to measure their own performance and will realize that that accountability can lead to greater rewards.
The one thing that everyone agrees on is that there is no easy answer…in fact, there isn't a single answer. It's a combination of so many factors…some you can control…some you can't. But those you can control can lead to greater success, if you make the right choices.