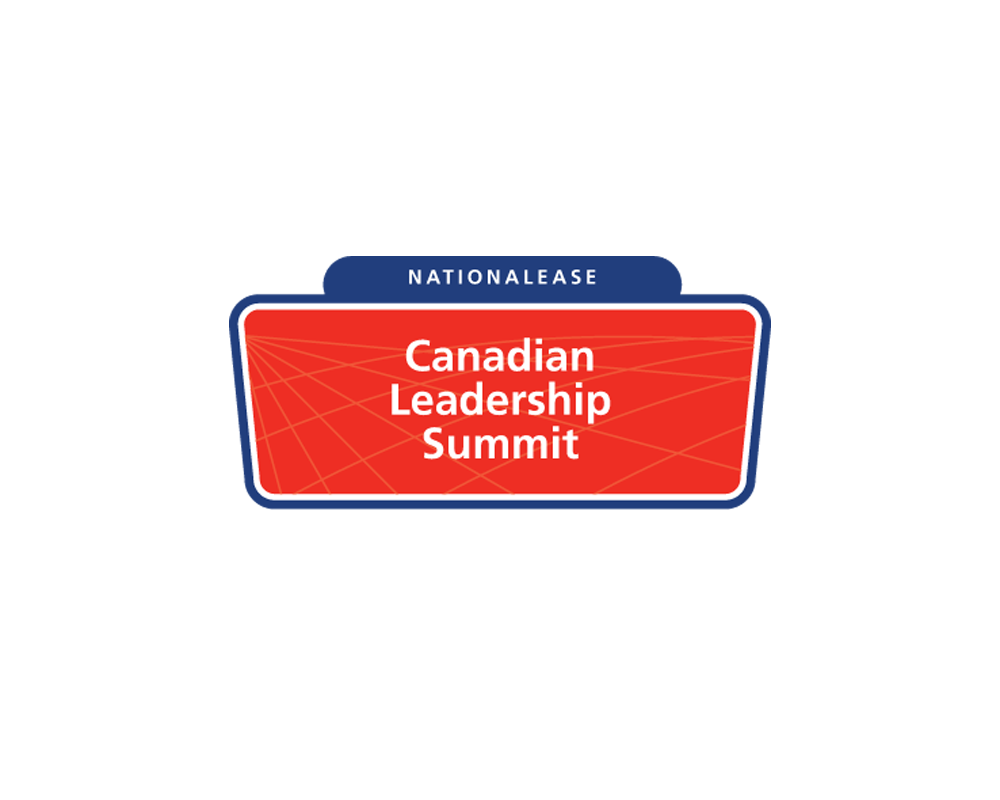 The 2015 Canadian Leadership Summit was held on November 3-5 in Montreal.  It began on Tuesday evening with a welcome reception and kicked off the general session on Wednesday morning with a greeting from this year's meeting chair, Rene Disnard of Transforce.  After opening remarks from NationaLease President, Dean Vicha, the morning session continued with a presentation from Brad Thiessen, Vice President & General Manager of Freightliner LLC.  Brad shared information on the Autonomous Truck and Super Truck projects from Freightliner and the remarkable technologies that are currently and will soon be available on vehicles.  Jane Clark, Vice President of Member Services for NationaLease, and Rene Disnard then presented Brad with this year's NationaLease Canadian Supplier of the Year Award.  Jane continued with an update on the newest programs and services available to NationaLease members through the NationaLease Home Office.  The morning's sessions continued with an update on Supply Management programs from Rob Garcia, Vice President of New Business Development, Supply Management for NationaLease, and concluded with a concurrent Member Open Discussion session and a Supplier Round table where both members and supplier could speak freely on the issues that they are currently facing.The afternoon session included presentations from several of NationaLease's valued suppliers including Brenntag, Paccar, Lawson Products, Belron Canada, Shell, Michelin, Petro Canada, Continental, Maxon Lift Corp and Daimler. The first day concluded with a Technology Fair featuring several of the Canadian suppliers
The second day of the summit began with sharing a recap of the key points discussed during the previous day's Supplier Round Table discussion with the membership.  Rob Garcia reviewed the key topics discussed by the suppliers.  The morning session continued with a presentation from Corey Cox, Vice President Information Systems with Tandet NationaLease.  Corey shared his knowledge on the importance of communication & technology and how they are so closely tied, as well as some of the initiatives that Tandet has in place to improve communication with internal and external parties.  The  next session, Getting the Most out of NationaLease Purchasing Programs was presented by Jessica Boss, Director of Products and Services for NationaLease and  Scott Marzec, Manager of Member Programs for NationaLease.  They  presented an overview on the updated Buyer's Guide, as well as some best practices on how to use the resources provided by NationaLease to take full advantage of all the purchasing programs. Jane Clark followed with some best practices on the NationaLease rebate programs.  After lunch, the afternoon continued  with a session on Analyzing the Incentives for Fuel Economy, presented by Yves Maurais, Fleet Manager for Location Robert NationaLease, followed by Fabrice Verrault of Sobeys who shared what Sobeys looks for in a partnership with a leasing provider and why they chose NationaLease The general session concluded with  Mike Margarone, President of DeCarolis Truck Rental, Inc.,  who shared a comprehensive look at how DeCarolis runs their business and how other members can utilize these practices in their own companies.
The 2015 Canadian Leadership Summit ended with a Closing Awards Dinner, where Jane Clark presented the Canadian Most Valuable Performance Award to two members.   This award is meant to recognize those Canadian members who have had outstanding performance in areas of business growth, member participation, and purchasing within the NationaLease system.  The winners of this year's Canadian MVP Award were TFI Holdings Inc. of Montreal, QC and VEL NationaLease of Hartland, NB.
Next year's Canadian  Leadership Summit will be held  in Toronto, ON on November 1-3, 2016.