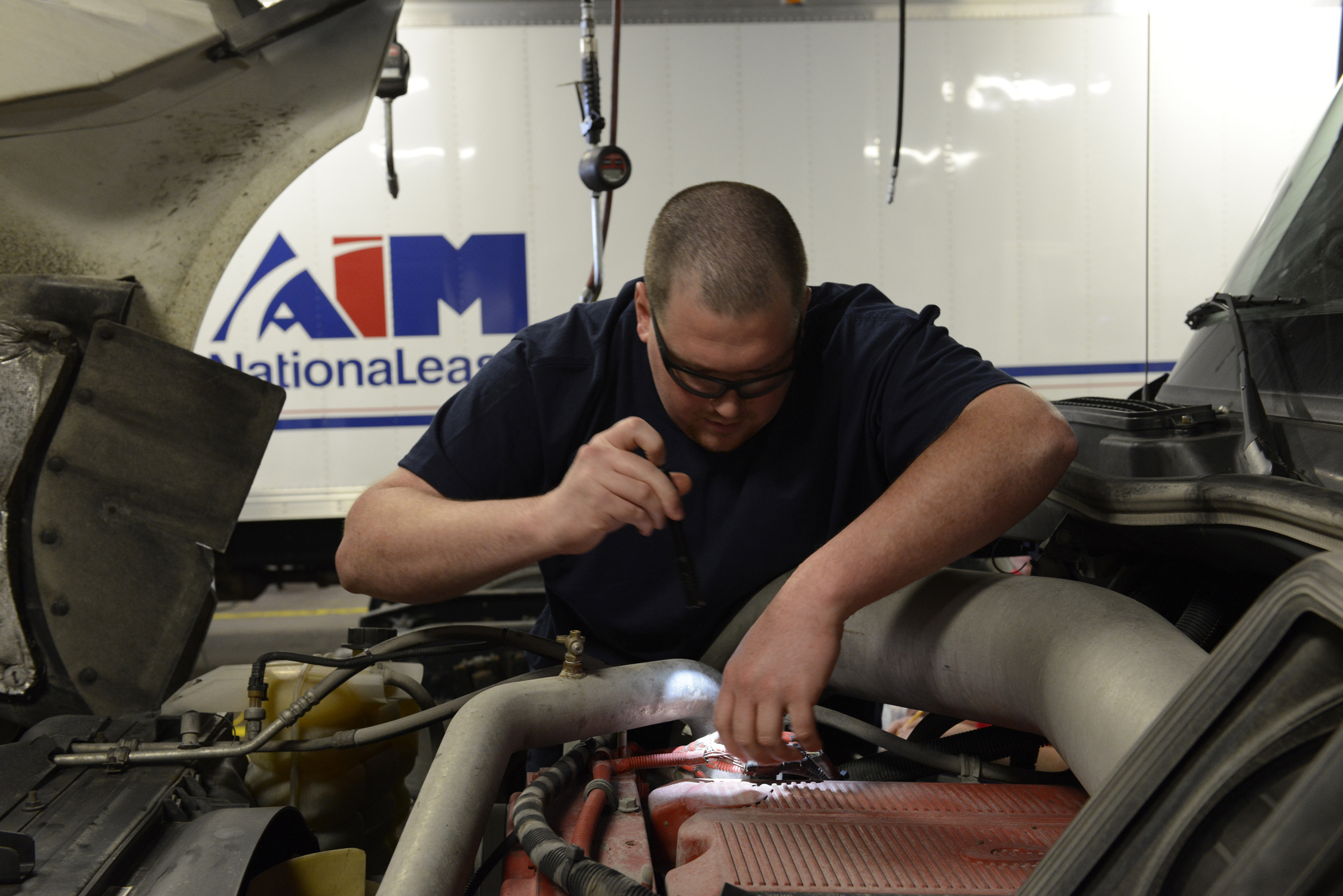 Recent technological advances have changed how fleets approach preventive maintenance.
In my series on fleet maintenance best practices, I've discussed the need to have the right specs for the application and the vitally important issue of choosing the best suppliers for your needs. But, a good PM program is the backbone of a successful maintenance program. The challenge is how to measure the success of that PM program. Of course, we can use certain KPIs, such as the number of breakdowns between PM's, the number of emergency repairs, number of shop visits, and so on. These measurements are great indicators but can also be greatly affected by many factors like the vehicle application, driver quality, weather, terrain, duty cycle, idle time, etc. I believe the best way to manage a quality PM is to "inspect what you expect" and develop a root cause analysis program. A structured quality management re-inspection program can be a very valuable tool. It does take some time to do a PM re-inspection; however the returns can drive consistency, identify potential training needs, and drive quality.
So how thorough is your PM program and how often is it reviewed? Along with the many recent technology advancements come many new PM requirements. In addition to the major general PM schedule (based on time, miles, or hours) an in-depth component scheduling program is very beneficial.  Components that need to be tracked and scheduled include, but are not limited to:
Valve lash adjustments
DPF filter service
DEF pump filter
Desiccant, coalescing, coolant and fuel filters
Coolant supplements
Coolant flush and fluid changes
Doser cleaning
Gear oil and filter changes
Wheel end maintenance
A/C services
Alignments
APU services
Certain sensors
Certain electrical tests
Seasonal PMs
Be sure to review each OEM's PM recommendations and review it periodically. It is critical today to have a system in place to accurately track each of these component intervals.
Choosing not to follow the OEM recommendations for certain items may affect warranty recovery. Take valve adjustments as an example. OEM's can have varying interval requirements for the various EPA engine platforms. Be sure to set the interval for the specific engine and not a general guideline. Miss a valve adjustment and an engine claim may be denied.  Additionally, extended valve lash adjustments can have a negative effect on other maintenance costs.
Another area that proves the "one size does not fit all" strategy involves oil drain intervals.  Each OEM has its own specific criteria for oil drain intervals based on certain duty cycle demand, applications, fuel mileage, and other criteria. These schedules can change from time to time, so periodically validate your  schedules with the OE recommendations.
There's no question that a uniform PM scheduling policy for all vehicles is easier to manage, but that can come at a high cost.  Some managers with heterogeneous fleets may choose to set the fleet intervals to the lowest OEM recommended vehicle interval (in their fleet) and, for the ease of simplicity, accept the added cost of early oil services for other units in the fleet.  While this may be a good decision based on the fleet make up, one should still periodically review each OEM's engine platform interval recommendations to weigh the true cost of early intervals.  On the other hand some fleets exceed the OEM interval recommendations using oil analysis as the interval guideline.   This can be very effective but requires a tight rein on managing the fleet.  Change a vehicle's application, duty cycle, or have something go array and the oil interval may pass the safe zone with irreversible damage – damage that may not show up for a while.  In my opinion, the best value is not to exceed the OEM interval recommendations and to do oil samples at every drain.
Whatever approach you take to maintenance, be sure to revisit the OEM's recommended intervals regularly and verify that your practices are in alignment with their recommendations. While it may take time, setting up this component PM interval schedule can have a very positive affect on maintenance costs. Additionally, used the OEM recommended fluids unless you are 100% sure the fluid you use is compatible.