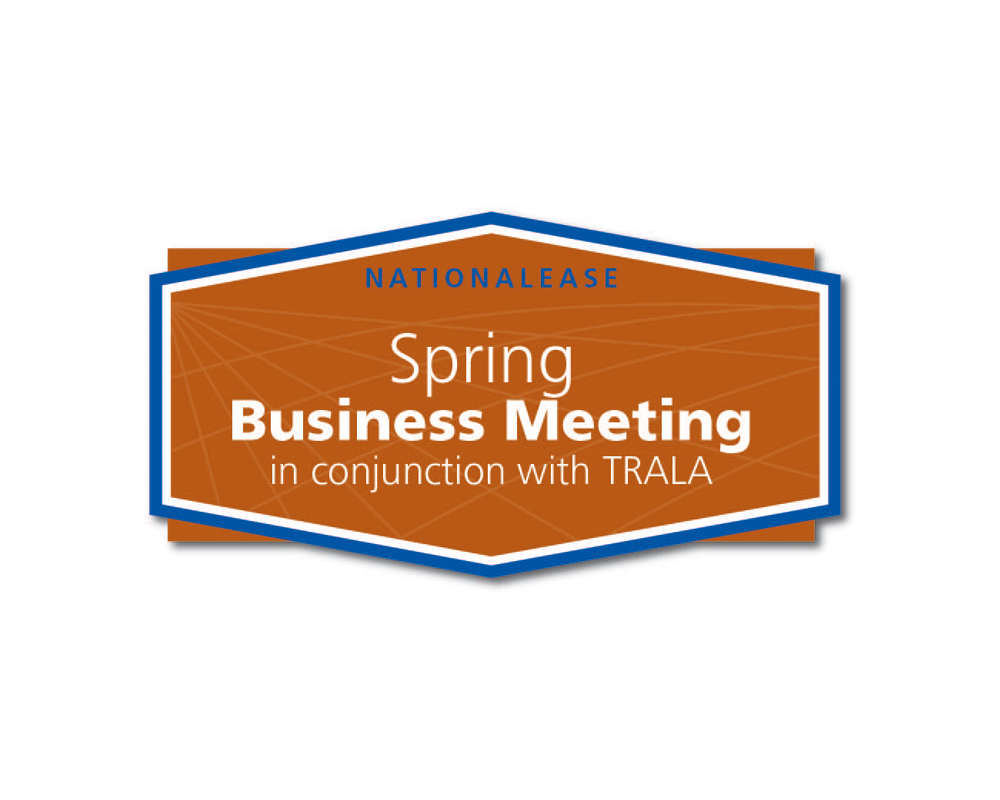 On March 11-12, NationaLease held its annual Spring Business Meeting in conjunction with TRALA at the Westin Kierland Resort in Scottsdale, AZ.
The beautiful weather was the perfect backdrop for two days of open discussion about some of the issues that are top of mind for leasing executives.  Fred Bentley, President, Bentley Truck Services, Inc., a NationaLease Member, and the Chairman of the NationaLease Board of Directors, opened the meeting with an update on a few of the items the Board of Directors is currently addressing on behalf of the members.  Fred then introduced Jim Angel, GM, Trucking Division at DriveCam, who spoke to the group about Technology for the Transportation Industry.
The technology theme carried throughout the meeting, as members led discussions on managing maintenance costs through the first year of in-service of new vehicles, selling full service leasing in the new age of higher capital equipment costs, and choosing and utilizing CRM systems.  Mike Margarone, President, DeCarolis Truck Rental, Inc.,a NationaLease Member; David Deon, President, Velocity Truck Rental and Leasing, a NationaLease Member; and Kurt Kettner, Vice President, Koch NationaLease, served as facilitators for those discussions.
A Conversation with NationaLease opened the second day of NationaLease sessions as Dean Vicha, President; Jane Clark, Vice President of Member Services; Jeff Spence, Vice President of National Accounts;  and David Nitzsche, Senior Vice President of Supply Management, discussed with each other and the members the accomplishments of the past year and how each of their departments were working together toward the goals for 2014.  The afternoon continued with more open discussions on how members can best partner with the National Accounts team, and which products and technologies truly provide the best bang for the buck for fuel economy and maintenance cost savings.  Jim Smith, General Manager, Southeastern NationaLease, and Bill Schultz, President/COO, Lawrence NationaLease, facilitated the discussions on those topics.
Thank you to all of the members who facilitated and participated in the discussion sessions.  The input and different perspectives each member shared allowed everyone the opportunity to learn from the best in the business.
Please be sure to join us for next year's Spring Business Meeting to be held in March at the Omni Resort Amelia Island.