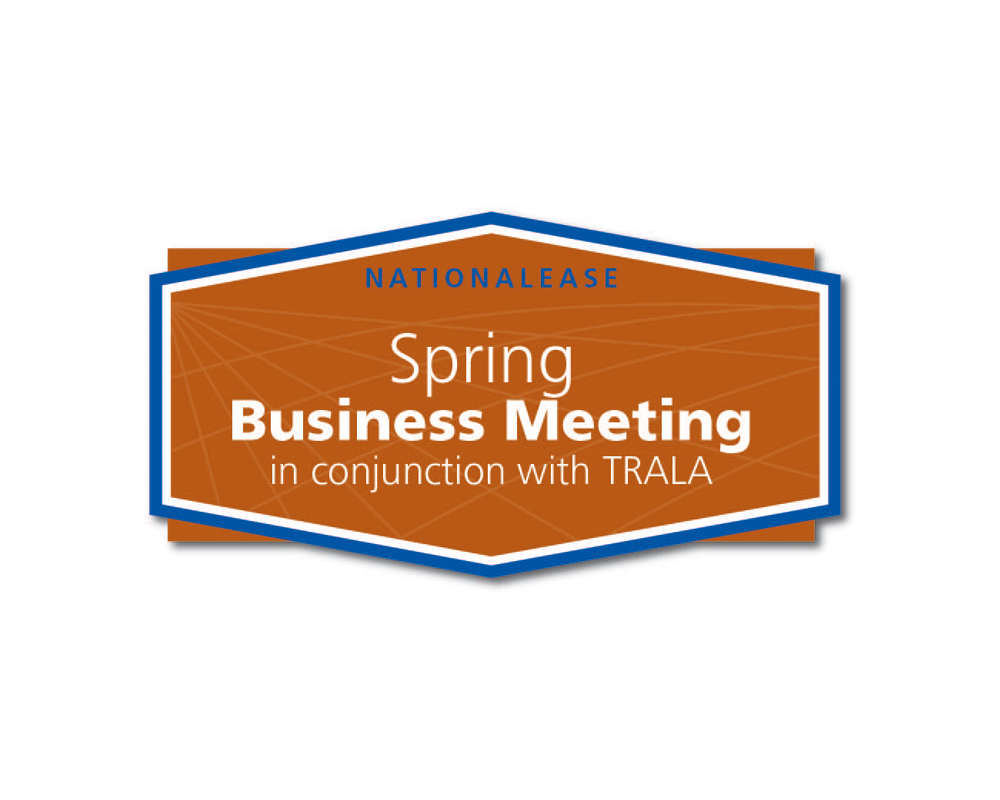 On March 16 and 17, 2015, NationaLease held its annual Spring Business Meeting in conjunction with the Truck Renting and Leasing Association's Annual Meeting. With the beautiful Omni Amelia Island as the setting, NationaLease members got together for sessions focused on practical ways to help reduce risk, prepare for the future, and retain their best employees.
After introductory remarks from both NationaLease President, Dean Vicha, and Chairman of the Board, Fred Bentley of Bentley Truck Services, Inc., a NationaLease Member, the first speaker, Gary Patterson conducted a hands-on workshop focused on helping members identify areas of risk in their businesses. Patterson told the group that these "Million Dollar Blind Spots" can be identified and avoided in order to produce opportunities for growth. Jim Meil, Economist with ACT Research, followed with an in-depth look at economic factors shaping the near and long-term future of the trucking industry. The first day's session concluded with a very insightful look at some specific and measurable ways to reduce employee turnover, presented by Dick Finnegan, CEO of C-Suite Analytics and the author of "The Stay Interview: A Manager's Guide to Keeping the Best and Brightest."
The second day's sessions were focused on the new programs and services that NationaLease is providing to its members. Jane Clark, Vice President of Member Services, kicked off the session with information about programs including the new Emergency Services and Fuel Directory app and a new Certificate Tracking program. Joe Puff, Vice President of Truck Technology and Maintenance, followed with an update on the new Customer Web Access platform. Dick Hyatt, President of Decisiv, the software company NationaLease is partnering with on this initiative, also shared some details of the implementation. Joe Gallick, Senior Vice President of Sales, gave an update on National Accounts and some of the enhancements to the program, as well as congratulating Lacy Teague of Salem NationaLease for attaining Salesman of the Year honors, and Fred Schmidt of McMahon Leasing, a NationaLease Member, on achieving Masters Club for 10 years in a row. David Nitzsche, Senior Vice President of Supply Management, closed out the NationaLease session with an update on new Supply Management programs as well as the enhancements to the Capital Equipment programs for 2015.
Next year's NationaLease Spring Business Meeting will be held again in conjunction with TRALA's Annual Meeting on April 17-20 in Scottsdale, AZ.