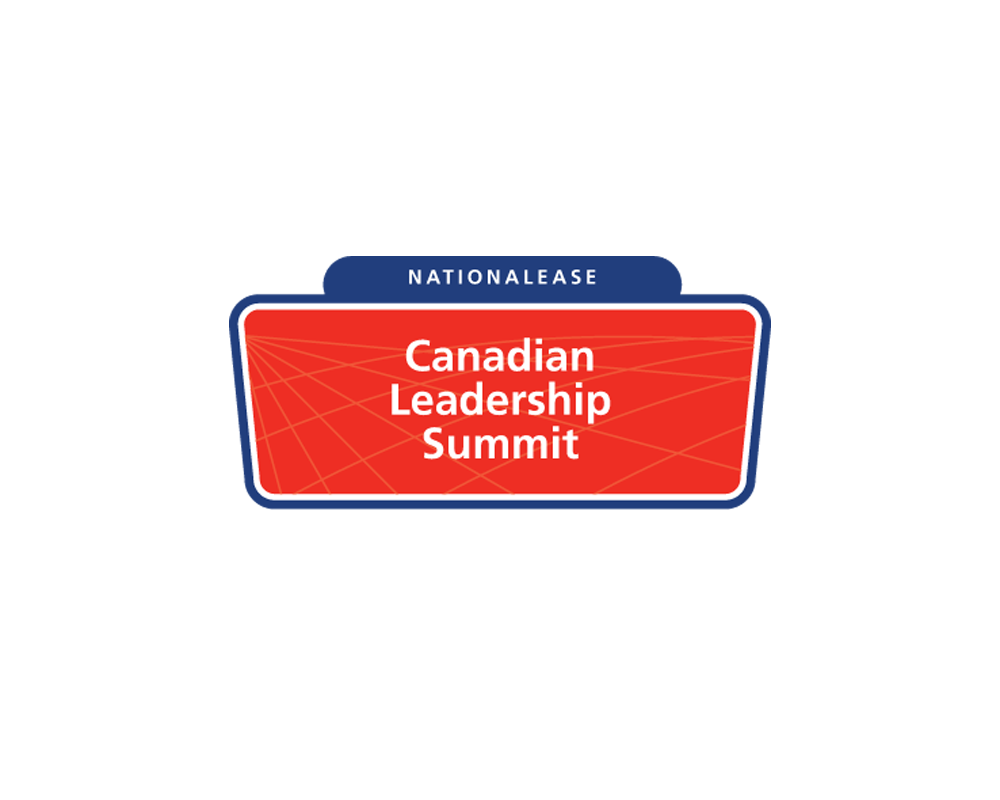 The Canadian Leadership Summit concluded last Thursday in Toronto.  This year's meeting had record attendance, with nearly all Canadian NationaLease affliates in attendance.  After an opening reception and networking on Tuesday evening sponsored by PetroCanada, the sessions kicked off on Wednesday morning with an introduction by Dan Villenueve of Tandet NationaLease, who served as this year's meeting chair.  Dan introduced Dean Vicha, President of NationaLease, who gave a short overview of some accomplishments of NationaLease over the past year, and some of the projects and initiatives planned for 2014.  Kirk Tilley, President of Tandet NationaLease, followed with a very insightful look at the past, present, and future of leasing in Canada, and urged members to continue looking ahead at ways that we can creatively satisfy the customers' needs.  A panel of NationaLease members moderated by Jane Clark, Vice President of Member Services for NationaLease, discussed the opportunities and challenges they face as part of the NationaLease Developing Member Program.  Started in 2002, this program offers companies who are just starting a leasing business an opportunity to take advantage of the NationaLease programs to help them get off the ground.  Grant Bradshaw of Transolutions Leasing and Rental, a NationaLease Member; Peter MacGillivray of Lockhart Truck Leasing, a NationaLease Developing Member; and Murray Dickinson of VEL Leasing, a NationaLease Developing Member, participated in the frank discussion.  Jane Clark then provided an update on some of the NationaLease programs available to members.  Stephane Godbout of Location Brossard NationaLease and Fabrizio Rinaldi of Bendix discussed air disc brakes, including Location Brossard's hands-on experience utilizing them in their fleet.  After the presentations, the group took a tour of a nearby Bandag retread plant, then concluded the first day of the meeting with a Technology Fair supported by many of the Canadian suppliers.
The second day of the meeting was focused on the NationaLease Supply Management programs.  After an opening presentation on technician recruiting by Ron Maizis of Maizis & Miller, the attention turned to the NationaLease Suppliers.  Rob Garcia,  Director of New Business Development for NationaLease moderated a panel of suppliers who discussed the new developments in technology, as well as governmental and regulatory issues that impact our industry.  Panelists were Lyn Coughlan, Petro-Canada; Christoph Horn, Cummins Inc.;  Mark Belisle, Navistar Inc.; Troy Troftgruben, Daimler Trucks North America; and Fred Weatherford, Michelin North America Inc.  Following the panel discussion, Rob Garcia presented a recap of the Supplier Round Table.  While the members were touring the Bandag facility, Rob moderated a round table discussion with the suppliers to get their feedback on how the NationaLease members could best partner with them.  Several great ideas and suggestions came from this discussion and were shared with the members.  The morning session concluded with an Idea Session, where members contributed ideas and Best Practices and competed for member votes and a cash prize awarded to the three top ideas.  Winners were Francois Gareau of Location Robert NationaLease in third place, Stephane Godbout of Location Brossard NationaLease in second place, and  Alex Novak of Location Robert NationaLease in first place.  After lunch, a few invited suppliers made short presentations on their new offerings.  PACCAR Parts, Freightliner Pinnacle Parts, International Fleet Charge Parts, Michelin North America, and Petro-Canada were all represented in the supplier presentations.  Matt Bogdan, Director of Vehicle Supply Management wrapped up the day's presentations with an overview of the Supply Management programs and opportunities for members to take better advantage of the program offerings.  The session concluded with a Member Open Forum, in which members shared ideas, asked questions, and participated in a lively discussion.
The 2013 Canadian Leadership Summit concluded with an Awards Dinner, where the first ever Canadian Supplier of the Year was awarded to Freightliner Trucks Canada.  The winner was determined exclusively by member votes, and was awarded by Dan Villenueve to Brad Thiessen of Freightliner Trucks Canada.  Be sure to save the date for next year's Canadian Summit, which will be held at the Fairmont in Winnipeg, MB on November 3-5, 2014.
View Bridget's Google+ page.