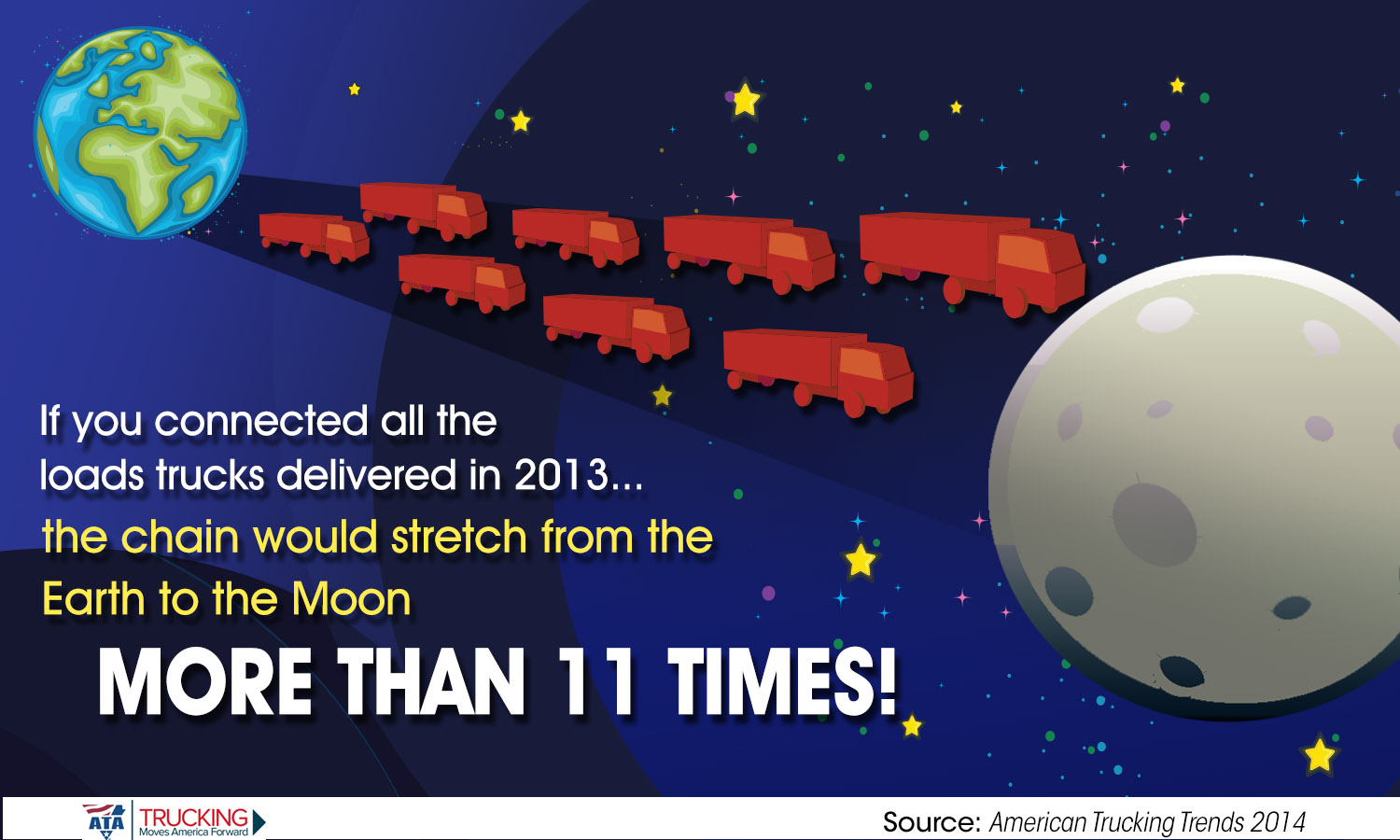 This infographic from the American Trucking Associations (ATA) shows just how huge a role the trucking industry plays in the American economy.
If the infographic isn't enough to convince you that the economy is dependent, to a great extent, on our industry, here are a few more findings from ATA's American Trucking Trends
In 2013, trucks moved 69.1% of all domestic freight tonnage, up from 68.5% in 2012.
The industry collected 81.2% of all freight revenue, up from 80.7% in 2012.
Trucks move the majority of all NAFTA trade, hauling 55.4% of all trade with Canada and 65.4% of all trade with Mexico.
The trucking industry employed more than 7 million people in 2013.
The industry paid $37.8 billion in state and federal highway user fees.
That last fact is really striking when you consider that trucks account for just 14.2% of all miles traveled, but truck user fees account for 43% of all payments to the Highway Trust Fund. We are definitely paying our share in trying to maintain and care for the country's roads and bridges.
The fact is, by so many measurements, the news for the industry is positive. The August 11 issue of Transport Topics had the following headlines that reinforce this: Truck Orders Hit Record During Normally Slow July, and Trucking Adds 2,300 Jobs in July. The few negatives are tightened capacity which adversely affects shippers and, as always, a need for more qualified drivers.
Things can always change, but it certainly looks as though the trajectory for our industry is swinging upwards. Maybe we won't go to the moon, but we're certainly reaching new heights.
What are your thoughts on the role of the trucking industry in American economy?